Market Insights | Resources
Brexit's Impact On The Fashion Sector And The Top 5 Reasons You Should Invest In Portugal
Oct 29, 2021 | Elda Sobreiro Bernardino
Many businesses have found an increase in demand for sustainably made products especially in the sector of fashion/accessories. Small businesses such as yours may have the answers to this growing issue. To be able to grow and evolve, a business will need viable options of where to source and produce. A country that has prospered in the last few years has been Portugal. The economy of the country has grown in terms of tourism but also because of the high standard its factories hold when it comes to manufacturing luxury standard products for a third of the price with short shipping times around Europe and the abundance of fabrics available to source from. With consumers on both sides of the English Channel refusing purchases because of unexpected VAT and tariff charges, these small changes will allow your small business to deliver your products promptly while remaining cost-efficient. If your priority is finding viable and confident manufactures as well as a team so you are able to grow your business read on! Throughout this blog, we will look at the top 5 reasons many brands and companies are making the switch to the widely used 'Made in Portugal' tag!
1. Ease of starting your Small Business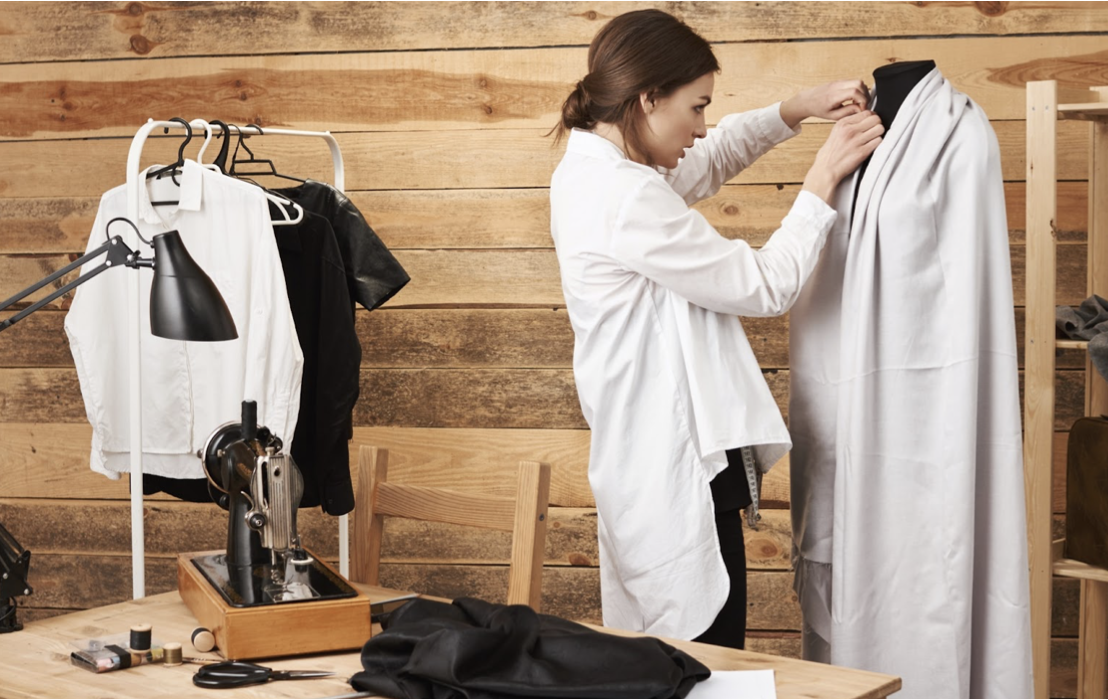 The main concern of many small businesses is finding the funding and back up to be able to grow with the visible concern of UK based businesses being the effects Brexit has imposed on many brands and manufacturers.

With funding plans not materialising and financial aid during COVID-19 ending, as a small business in the UK, you may find it difficult to continue producing since post-Brexit UK has decreased the availability of Design and trade costs. As a repercussion, business have chosen to relocate their studios to other areas of Europe to be more cost-efficient.
Relocating can be extremely difficult especially when you don't know about all the documents and procedures the country you want to move to will ask for.

The Portuguese government has eased residency programs for foreign start-ups and bureaucracy so that if you decide to apply as start-up founders, you only need to establish the company via an online process if you wish to perhaps expand your business and venture into other markets.
2. Factory Manufacturing
England based businesses have suffered due to the impact of the United Kingdom leaving the European Union. The factories that have been affected by this impending issue have relocated to other countries so they can avoid the growing hole where calls for free movement of goods and services for all creatives, including the fashion and textiles sector continue to not be answered.

More than 400 signatories called for 'urgent action' from the government to protect the fashion industry that is very split but is projected to be worth 1.6% of the UK's GDP, according to research by Oxford Economics for the British Fashion Council.

Manufacturing is a big issue for small businesses. You may face issues with manufacturers regarding order numbers since many factories will only accept an order with large quantities.
Portugal has about 6000 companies labouring in all sub-sectors of the textile and clothing industry, all well known for their flexibility, rapid response, know-how, talent and innovation.

Portuguese manufacturing has the same craftsmanship as France and Italy at lower wage costs. Manufacturing companies that are smaller can produce smaller orders which also appeal to the notion of desirable, high-end luxury products. For example if your small business deals with leather goods like handbags our accessories, than a smaller manufacturer would best suit your needs. This is because they would better accommodate your order quantity rather than a large enterprise.
3. Geographical Proximity
As mentioned throughout this blog the most prominent issue for all brands, be they small or large is the scarce availability of capital backup and the deals which fell through between the United Kingdom and EU has created inflation in taxes/vat so that the shipping of goods costs much higher than brands are willing to pay.

Your business may be suffering from this problem since prices for the goods you sell have increased drastically when shipping outside of the UK. Unfortunate events such as these have luckily brought forward the solution of comparing the geographic location of a brand to its consumer.
This is where Portugal comes in. Being a country bordering the Atlantic Ocean has shown immense prospects regarding easy and swift connections both inside and outside of Europe.

Finding flights to ensure fast connections with other countries is also not a problem, since there is an abundance of flights available.
Once we get done and start comparing the shipping of your merchandise from Portugal to other countries the value is cheaper and the process easier compared to other countries which require longer wait times to have products reach their destination.

With connection flights from Portugal to other countries you can also have a quicker delivery to your customers outside of Europe.
4. Suitable Producers
Sustainably made products will need suitable procedures which know how certain fabrics and materials work.

As a result of this, the country has in a way separated itself into specific sections depending on the companies' needs. With factories based in the North of the country, it is easier to get around and find the correct factories to manufacture your products.

For example:

- For woven fabrics, you can travel further north to Vizela.
- Jerseys and knitwear can be found in Guimarães, Barcelos and Famalicão;
- Wool products around Covilhã and Guarda;
- Felgueiras and São João de Madeira for shoes.
- Smaller artisans for specific handmade products are spread throughout the country so it is easy to have a close manufacturing circle for any of your products.

The quick access to these different producers allows for less wait time and quick response from all sectors of your business since communications between these producers are made without having to waste time transporting your picked pieces from these suitable companies.
5. Fabric Sourcing
The Sourcing of fabrics is the most important step for a small business since you are competing against large corporations. Finding the proper fabrics while staying loyal to your company's ethos can be hard when options are scarce, and prices are uncertain.

As a small brand, travelling to source fabrics in other countries is difficult when compared to the desired cost per garment/accessory. Brexit has left the textile industry in crisis since the importing of raw materials has risen with uncertainty continuously affecting the extensive portions of the textile sectors.

The major factors affecting firms and fuelling uncertainty are fluctuating exchange rates. The variety of consequences have caused many complaints regarding sudden increased costs for imports (particularly of raw materials) throughout the British fashion and textile companies.
Having your textiles closer to your manufacturers cuts down on shipping costs, lowers prices and reduces transportation needs. Grown raw materials amongst many other materials/fabrics are already being produced within Portugal, which means time of production can be cut shorter. This also translates to lower costs for your customers and a lower carbon footprint.


Conclusion
Although as we saw throughout this blog Brexit has caused a lot of uncertainty in small and large businesses other countries are stepping forward and allowing you to access a platform to grow and prosper in.

For reasons discussed in the blog, Portugal has become extremely appealing for brands. Your products can be made with Italian or French-level quality at a fraction of the price. Material sourcing and manufacturing has become easy and cost-efficient with all the industrial factories being centred in the north of the country surrounding Oporto.

Also, we can look forward to the new generation that has taken over the outdated industry and has been pushing quality up while keeping those all-important costs low.

Make sure to drop by and start your business with us at Rural Handmade.
We will provide you with handmade eco-friendly sustainable products so that you can thrive without negatively affecting the environment around you!
Contact us to find out more!
Recommended
Business Management | Resources
The handmade market is a developing one that offers entrepreneurs special chances. This sector includes a wide range of goods, including artisanal foods and drinks, handcrafted jewelry, and home furnishings. Social networking and the growth of e-commerce platforms have made it simpler than ever for handcrafted company owners to expand their customer bases. This article will examine the development of the handmade sector, the benefits and difficulties of launching a business in the sector, the special prospects available there, and successful business tactics.