Community | People
Key Steps For Building A Responsible Sourcing Strategy
Feb 26, 2021 | Konark Ogra
Steps to follow to build a sustainable sourcing strategy
Responsible sourcing is the key to building a sustainable brand and small businesses should embrace this methodology to create a positive impact.
In the current global supply chain, only 4% of suppliers have renewable targets and the Supply chain is 5 times CO2 than the manufacturers.
Climate change is the biggest issue concerning consumers, where 2/3 people view climate change as a global emergency.
Here are the key steps to follow when building a responsible supply chain or sourcing strategy: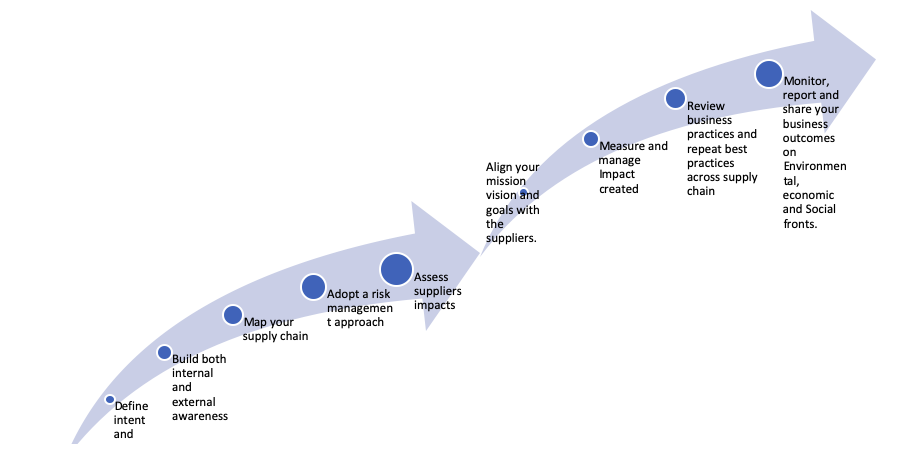 Fig 1: Key steps to build a sustainable supply chain
1. Define intent and commitment
2. Build both internal and external awareness with all the stakeholders
3. Monitor the supply chain
4. Adopt a risk management approach
5. Assess supplier's impacts on the Economic, social and environmental front
6. Align your mission vision and goals with the suppliers
7. Measure and manage Impact created, making it easier for Ausiters to validate
8. Review business practices and repeat them across the supply chain
9. Monitor, report and share your business outcomes on environmental, economic, and Social fronts
CONCLUSION:
Building a sustainable supply chain may sound like a lot of work, however, it is not impossible and it is something that will definitely be worth it in the long term.
This is because sustainability is slowly being pushed and there are more and more consumers demanding businesses to implement more responsible manufacturing techniques.
We hope this small guide can help you start.
In the meantime, you can contact us if you have any questions or to know more about what we do!
Recommended
Business Management | Resources
The handmade market is a developing one that offers entrepreneurs special chances. This sector includes a wide range of goods, including artisanal foods and drinks, handcrafted jewelry, and home furnishings. Social networking and the growth of e-commerce platforms have made it simpler than ever for handcrafted company owners to expand their customer bases. This article will examine the development of the handmade sector, the benefits and difficulties of launching a business in the sector, the special prospects available there, and successful business tactics.