Community | People
Why Every Small Business Needs An Impact Report?
Dec 23, 2020 | Konark Ogra
Small business, although deeply connected to the consumer aren't great at storytelling, small businesses are great at delivering real positive outcome due to flexibilities, and a focused approach. These outcomes, although small, when joined together create a larger positive impact as compared to large businesses where profit is prioritized over people. Small businesses bring a fine balance between financial and social returns. In the times of pandemic, when the consumer is ever so increasingly looking at organizations to do away with the outdated philosophy of accumulating wealth for shareholders, it's critical to bring an equitable impact across all the customers, employees, suppliers, and communities. The negative externalities aren't invisible anymore and the threat to the planet is real.
Any impact report for small businesses should have these three components:
1. Ecological
2. Economic
3. Social
1. Ecological Impact: Post the pandemic, a direct correlation between environment and economics is an irrefutable concept as more businesses are being pushed to have more sustainable practices. It's important that small business owners effectively communicate with the consumers about their intention to create a positive impact on the environment. Occasional tractability of raw material and third-party audits of contractors can further create trust in the impact created. These charts should be a part of every small business storefront.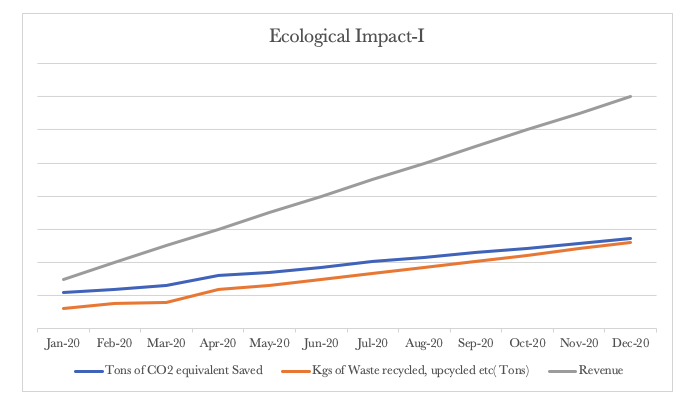 Fig 1: Key metrics like CO2 equivalent saved, Amount of Waste recycled as compared to revenue are great indicators to determine the outcome of sustainability.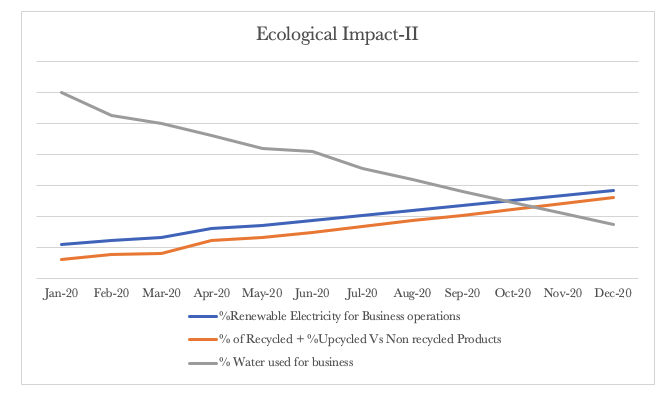 Fig 2: Key metrics like % renewable electricity used for business operations, % recycled and % up-cycled vs Non-recycled products, and % water consumed for business to determine the outcome of sustainability.
2. Economic Impact: Small businesses can help foster partnerships to create income-generating opportunities for stakeholders.
Embrace responsible labor laws and practices, build a diverse, fair, and sustainable supply chain to fuel growth.

It is critical to collaborate in social programs to foster economic security empowerment for stakeholders, small businesses can do a lot to advance public policy that increases economic security and recuse administrative burdens. Push towards changes towards lawmakers etc.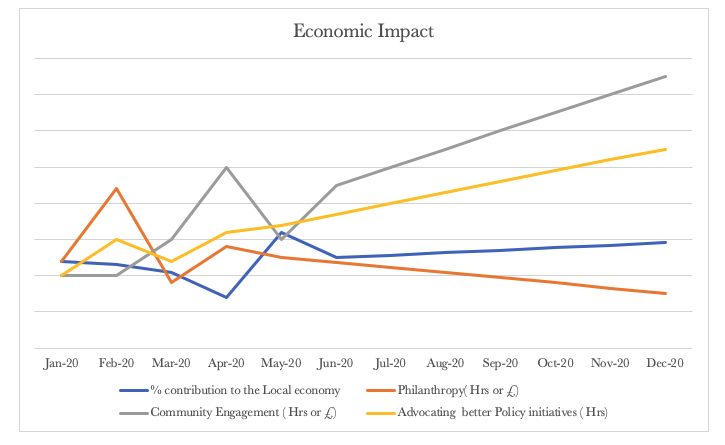 Fig 3: Key metrics like % contribution to the local economy, philanthropy work, community engagement to determine the outcome of sustainability.
3. Social impact:
Social impact and management of supply chain is critical, Community engagement in terms of No of house and any voluntary work, a third-party audit for supplies and supply chain stakeholders.
Empower Rural and underrepresented communities via the power of partnership and technology. Expanding diversity and inclusion, diversity of the workforce, contractor engagement, and retention. Pay equity and understand supply chain. Work with women, minorities (BAME), veterans, people with disabilities and NGOs, and underrepresented, etc.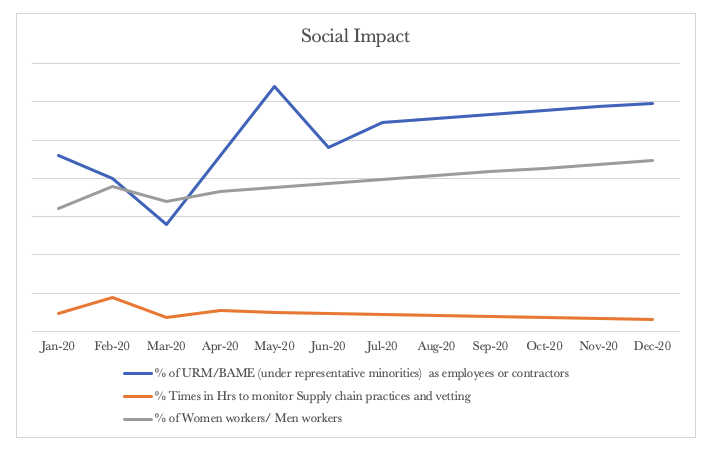 Fig 4: Key metrics like % of URM( under representative minorities)/BAME partners, an audit of the supply chain, %women workers, etc to determine the outcome of sustainability.
Few goals on the impact created:
1. Example: Utilize and source energy responsibly so that we can power the operations with 100% renewable electricity by 2025 and cut the size of energy consumption by 25% by 2025
2. Research and check how to create carbon-neutral shipping etc.
3. Create a zero-waste policy and waste to wealth and carbon-negative products.
4. Embracing technology and working with the decentralized workforce to give a low-impact carbon setup in smaller batches.
5. Investment in verified emissions reductions (VERs).
6. Create an ecosystem of rewarding the stakeholders in the supply chain.
7. Good to be ready for the future, start monitoring manage natural resource footprint, look at the carbon footprint/sale of the product or service.
8. Moving from linear to the circular economy: an approach from design, service, and use and redeployment and create circularity, reduction of waste, focus on the use of technology for more efficient practices.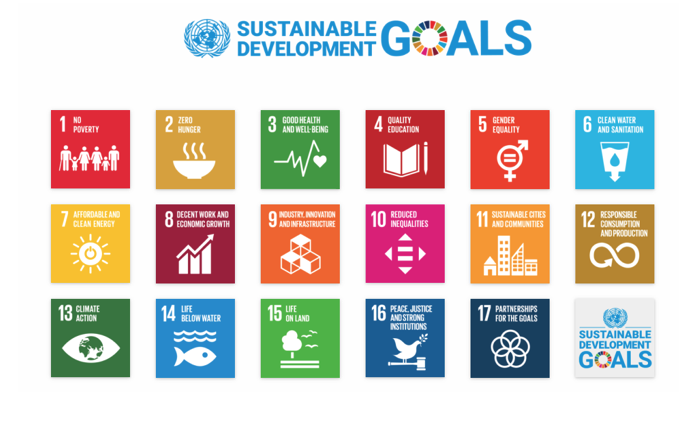 Fig 5: The Sustainable Development Goals (SDGs), also known as the Global Goals, were adopted by all United Nations Member States in 2015 as a universal call to action to end poverty, protect the planet and ensure that all people enjoy peace and prosperity by 2030.
In summary, it's also important to understand Impact created should be concise, simple, and in a few clear sentences. In a nutshell, small businesses should contribute towards positive, significant, and tangible outcomes to win consumer trust, as consumers are increasingly becoming conscious about what they buy.
Here at Rural handmade, we deeply believe that we all have a duty to implement these Sustainable Development Goals (SDGs) and as such we have incorporated them as our values. We strive to make the world a better place by only working with handmade, sustainable and eco-friendly materials.
Contact us to know more about what we do!
Recommended
Business Management | Resources
The handmade market is a developing one that offers entrepreneurs special chances. This sector includes a wide range of goods, including artisanal foods and drinks, handcrafted jewelry, and home furnishings. Social networking and the growth of e-commerce platforms have made it simpler than ever for handcrafted company owners to expand their customer bases. This article will examine the development of the handmade sector, the benefits and difficulties of launching a business in the sector, the special prospects available there, and successful business tactics.