Sustainability | Social
6 Reasons Why Your Business Needs To Embrace Sustainability Right Now (2022)
Sep 04, 2021 | Sabina M Abul
Sustainability is becoming increasingly important in the business world.
An increasing number of people are demanding businesses to be transparent and to care about the social and environmental issues of today.

More and more businesses are slowly starting to feel the pressure to incorporate green and socially responsible practices within their corporate strategy. But what are the advantages of embracing sustainability? Why should you consider it as a business and is it worth it?
Let's first start by exploring sustainability, what it is and why it is important.
WHAT IS SUSTAINABILITY AND WHY IS IT IMPORTANT?
In general, sustainability focuses on addressing current needs without jeopardising future generations' ability to meet their own needs.
Sustainability has three pillars: economic, environmental, and social which are also informally known as profits, planet, and people. These principles are named the Triple Bottom Line in business.
Increasingly, more and more businesses are including sustainable practices within their corporate strategy by adopting a Triple Bottom Line approach. By doing this, businesses are generating profit whilst ensuring they are having a positive impact on the environment and society.
Making your business more sustainable and building a sustainable brand will ultimately help your business be successful in the long term.
Here are the top 6 reasons why your business should embrace sustainability right now:
1. An increasing number of consumers care about sustainability


According to Deloitte's
Sustainable Consumer research
, 85% of consumers in the UK have adopted a more sustainable lifestyle last year during the Covid-19
pandemic and a third of consumers look for sustainable businesses when buying.
Millennials, the largest generation of the population, have been more sustainability-orientated compared to the previous generations, with them being more willing to pay a higher price to buy sustainable products.
This sustainable buying trend is only going to increase with Generation Z, the next largest generation, as they have already started to prefer buying from sustainable brands and as they are being more conscious about where they buy from.
As this trend is expected to increase with conscious consumerism on the rise, companies that have not already done so, should now start focusing on sustainability.
This is because companies that use renewable resources, follow environmental regulations, and have a sustainable supply chain will have a lasting competitive advantage because of this change in consumer mindset that is expected to continue to rise.
Shifting to sustainable business practices will not only set your business apart from competition by attracting more customers, but it will also allow you to increase profits as future consumers are willing to spend more to buy more eco-friendly, sustainable products.
It is also worth remembering that with social media and the Internet on the rise, it is easier for customers to access information about companies. This allows them to instantly find out whether a company is being environmentally responsible or not and to quickly spread the word.
If you want to take advantage of this rising trend of sustainable buying, this is the time for you to get onto the sustainability path and reap the benefits that come with it!
2. Being sustainable will reduce your costs and increase profits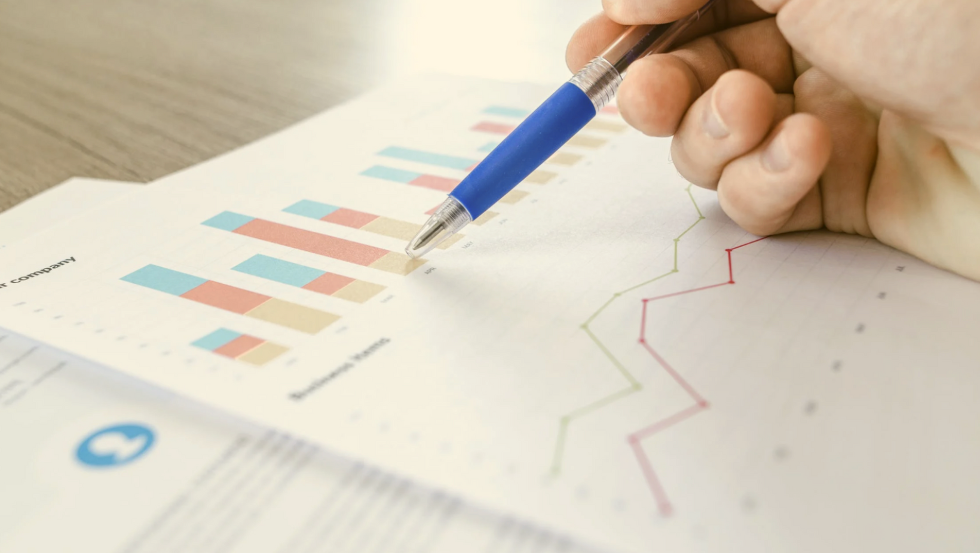 According to a report by Mc Kinsey, adopting sustainable practices reduces costs and can boost profits by up to 60 pc. This can be seen by how companies with high ESG ratings are the most profitable.
Generally, there is an initial cost involved with embracing sustainability as a business, however, in the long term, sustainability will lead you to reduce your costs. This is because reducing unnecessary wastes and reusing materials will allow you to reduce expenses associated with stranded assets and waste materials used in the manufacturing process.
In addition, fossil fuels and water are expected to become increasingly limited and hence more expensive.
Also, energy prices that have been the most significant contributor to cost rises for small and medium businesses, are also forecasted to keep increasing every year.
Hence, developing sustainable ways of working and manufacturing by using alternate resources and renewable energy, will not only ensure the protection of scarce resources, but it will also allow you to make great profitable returns in the future.
Ultimately, reduction in costs associated with greener ways of working will boost your profits in the long run.


3. By being sustainable your business will attract top talent and investment


In a recent survey conducted by Fast Company, about 40 pc of millennials chose to work for a company based on their sustainability commitments.
Given that millennials are the largest workforce and given that the majority of the top younger employees are not willing to work for a company that uses toxic and unsustainable means of production, not having sustainability within your business strategy will make you lose out on top talent.
According to the survey, Millennials are also willing to receive lower salaries to work for a company that cares about sustainability. This just shows how sustainability is becoming an element that cannot be disregarded anymore by businesses as top-calibre employees care more than just about high salaries.
If you own a small business, this could be the right time for you to use this as an opportunity to compete against bigger companies that pay larger salaries by being more socially and environmentally responsible. This is specifically important now that it is becoming more and more difficult to attract and retain great talent.
Being environmentally and socially sustainable can also increase your employees' motivation and productivity when working. This is because their values around sustainability will align with the companies they work for.
Like employees, investors also favour ecologically and socially friendly businesses when investing and constantly search for businesses that have higher ESG ratings. This is because companies with higher ratings are at a lower risk of paying large government fines and are also seen as being competitive and more innovative.
Being a sustainable business will, hence, attract top-calibre talent and investors and enhance long term growth.


4. The rise of new sustainability regulations for businesses
Consumers, employees, and governments are all pushing for greater transparency on how businesses are addressing environmental issues. Companies are expected to be more responsible in the way they work whilst ensuring that they are reducing unnecessary waste when producing.
Large businesses have been getting more pressure with them having to comply with an increasing number of regulations and restrictions set by governments.
The number of restrictions is only expected to increase and sooner or later every business, regardless of size, will feel the pressure.
Lately not only was reporting of environmental and social practices requested, but also reporting and tracking of individual products. This means that soon regulations may apply to all businesses in the supply chain involved with the manufacturing of products.
Companies that do not comply with regulations may be prohibited from receiving government contracts and may also receive fines.
Starting to slowly incorporate sustainable policies within your business and a responsible sourcing strategy, will allow you to be ready to meet challenging regulations on time. This is important even if your business is not subject to all sustainability regulations at the moment as more regulations are coming on the way.
It is specifically important to keep up with regulations and be ready for any changes in order to avoid penalties and maintain legality.
By implementing sustainable practices that safeguard the environment and your employees, you will avoid scandals related to the use of unsustainable techniques in your company and prevent scandals associated with working in unsafe conditions.
Reducing these risks will reduce your chances of facing legal action and fines. This will as a result enable you to lower the number of attorneys on retainer and it will also lead to your insurance company place you in a lower cost pool.
Whether you own a small or big business, it is now your time to start reconsidering the way you work and change your business strategy by including sustainable practices.
Acting now will allow you to prosper in the future and be ready for any sudden changes in regulations that will occur.
5. Being sustainable will improve your brand image and give you a huge competitive advantage
As sustainability is gaining more popularity amongst the latest generations, being a sustainable business that does not tolerate harm to the environment, discrimination, bullying, illegal acts, and inequality will improve your reputation and brand image.

In addition, as seen so far, being sustainable and showing that you care about social and environmental issues will reduce your costs, attract top talent and investment, get you new customers and reduce your chances of lawsuits and fines.

Overall, all these factors, including the increase in reputation, will boost your profits and give you a lasting competitive advantage.

This shows how embracing sustainability can significantly increase your brand awareness and corporate brand value, which is what large global companies are currently doing.

It is important, however, to keep in mind that if your company does not do what it claims it is doing and the consumers find out, then this will instantly deteriorate your brand image.

You should be cautious when making claims related to your strategies and ensure you are not greenwashing your activities.

If you are marketing your sustainability strategies well and you are working hard on them, then your company will be recognised for the right reasons, and you will be able to prosper in the long term by building a strong reputation and gaining a huge competitive advantage.



6.
It is your responsibility to be sustainable
The most obvious reason why you should embrace sustainability and care about our planet is so that we can continue to thrive on it as species. We all have an ethical and moral responsibility towards our planet and future generations.
Not acting responsibly now will worsen the situation for the future generations. What we do now will not just affect the present, but it will also have a direct impact in the future.
Businesses have an even bigger responsibility than individual people as they have a greater impact on the use of resources. This is because they are ones that mostly use them to package and manufacture products.
Therefore, they can generate the greatest impact.
This is why more and more consumers expect businesses to be socially and environmentally responsible.
At the end of the day in this day and age businesses are not and should not be just about profit. Businesses should focus on the core societal and environmental issues of today and ensure that sustainability is included within their corporate strategy.
Not only is being sustainable your key responsibility as a business, but it is also essential if you want your business to survive. According to studies, fewer businesses survive for decades.
To be able to make your business last longer, you need to have a long-term sustainability plan now.
You need to start thinking about the raw materials you currently use for producing, where they come from, and where you will get them from in a few years' time.
You must think about these elements whilst remembering that certain resources are becoming scarcer and more expensive.
If you start thinking about it now by incorporating changes to your supply chain, you will be ready for the future and you will be ahead of other businesses.
Some exciting research from the Retail Service Merchants also explains the
The benefits of being net-zero as an SME
How to calculate your business' carbon footprint
Reporting your carbon footprint
Actionable ways to reduce emissions
The research also mentions below lessons
1. The digital footprint of the internet accounts for as much as 3.7% of all greenhouse gas emissions, and this figure is expected to double by 2025.
2. SMEs in the UK generate 25.8m tonnes of CO2 every year.
3. The government is planning to launch two more energy efficiency schemes from 2022, including the Clean Heat Grant, which provides upfront capital funding to any business using green heating technologies.
4. SMEs issuing company cars can switch to electric. Electric cars produce 3 times less carbon than regular vehicles!
Conclusion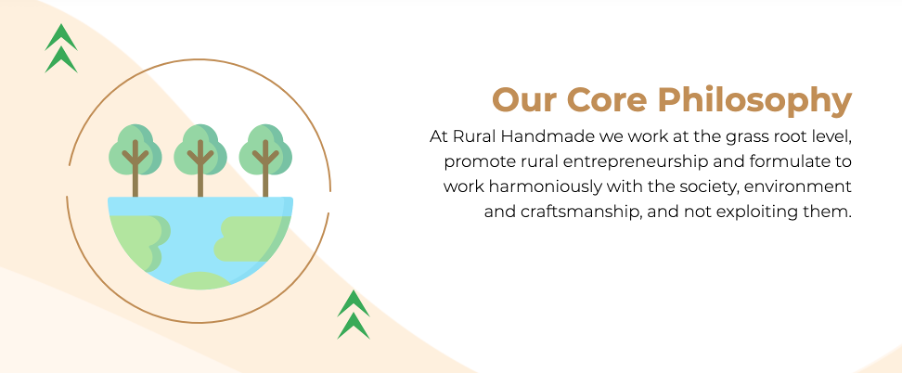 The bottom line is, being sustainable and acting now will be one of the staples of your business's long-term growth and success.
We, at Rural Handmade, can help you do this by helping you build a sustainable brand.
We can help you access and establish a more transparent and sustainable supply chain which is a key way to start your sustainability journey if you have not already.
Our aim is to make this world a better place by focusing on 100% sustainable output.
Whether you are a business that is looking to start incorporating sustainability in the supply chain or one that is looking to redefine and improve the existing supply chain to a more transparent and sustainable one, we are ready to help you.
Are you ready to grow your business and drive long term success with a sustainable supply chain? Contact us today!
Recommended
Business Management | Resources
The handmade market is a developing one that offers entrepreneurs special chances. This sector includes a wide range of goods, including artisanal foods and drinks, handcrafted jewelry, and home furnishings. Social networking and the growth of e-commerce platforms have made it simpler than ever for handcrafted company owners to expand their customer bases. This article will examine the development of the handmade sector, the benefits and difficulties of launching a business in the sector, the special prospects available there, and successful business tactics.