Trends | Gifts
What Accessories Will Be Popular In 2022?
Mar 19, 2022 | Namami Sharma
The New Wave in Fashion Accessories As online meetings emerged as the mainstream means of formal communication in the past two years, focusing on waist-up dressing has been a significant task for everyone, including the designers. This trend hinted at them putting fashion accessories, especially earrings and necklaces, in the spotlight. But the gradual change has created a new wave of mood-boosting colors, decorative motifs, and explicit materials combined to take high-summer collections in a joyful and nostalgia-inducing psychedelic direction.
Watch out for some of the latest trends around the globe influenced heavily by Care Culture, NatureServe, Creative Reset for Autumn/Winter, and Punk Academia, Retro, and Psychedelic for Spring/Summer.

Spring 2022 is a season of bodycon for apparel and some types of jewelry. Body chains adorned bare midriffs and threaded through cutouts and under corsets, while armbands drawing attention to the biceps could be seen on the rise.
Necklaces are sometimes layered but mostly piled-up involving rings and stacks of bangles, often in rainbow-bright colors. Simultaneously, both hoop earrings and chokers grew into enormous proportions, and chainlinks for women and men have blown up too. The use of natural materials—wood, shells, stone—stood in direct contrast to the glitzy 1980s-style sets that can be seen here and there.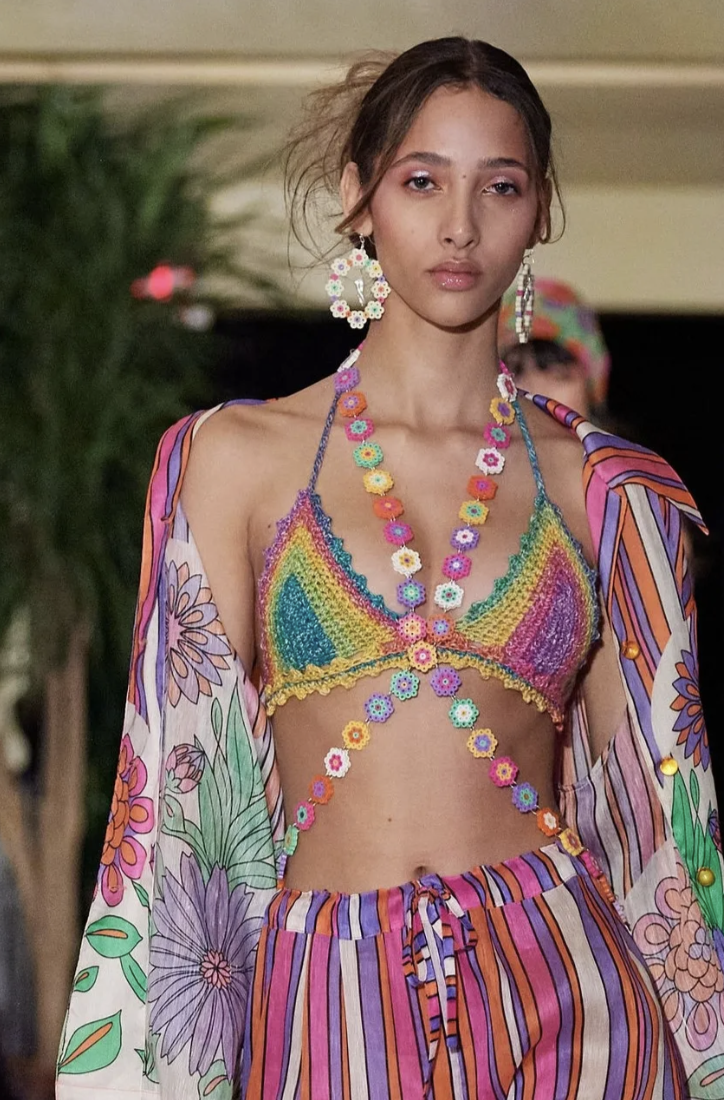 Image courtesy of GoRunway
What matters the most in this new wave of jewelry is how one can elevate the whole look by adding a statement piece complimenting the chosen theme with a touch of personalization.

As we spend more time online, the digital world will become increasingly important, and color will have a significant role in driving retail sales. Introduce mood-boosting palettes, focusing on escapist colors that will stand out onscreen.

Jewelry designers have offered many variations on the theme of Psychedelic; creating the following potential products according to the trend influenced designs:
Summary of the Fashion Accessories 2022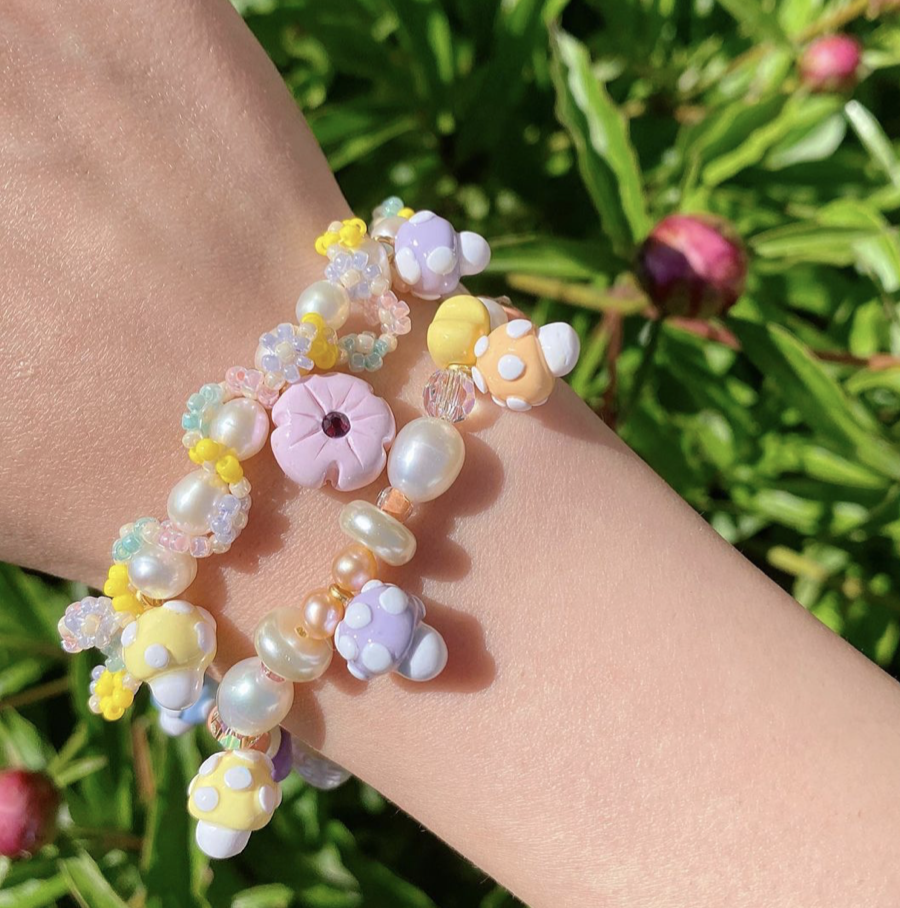 Image Courtesy of withhoneyplease

There is a charm in the simplest jeweled headbands, which provides a charming look and feel to the outfit.
The optimistic feel of spending more time outdoors and at #IRL (IN REAL LIFE) events has been reflected across the catwalks 2022, adding a novelty twist to soft accessories with vibrant prints, occasional embellishments, and protective qualities. Balance the demand for protective and #novelty design through seasonal patterns and colors. Update with a wide brim, adjustable straps, and waterproof materials.
As consumers favor a more flexible work leisure lifestyle, core accessories such as the leather belt and printed scarf will be essential to update #businesscasual looks. Bring newness through embossed textures or woven leathers and modular accessories. Opt for neutral tones and luxurious browns to ensure long-term appeal. Consider seasonal print drops for scarves to avoid over-saturation of any sort.
Unsurprisingly, the following were the categories designers focused on for Soft Accessories 2022: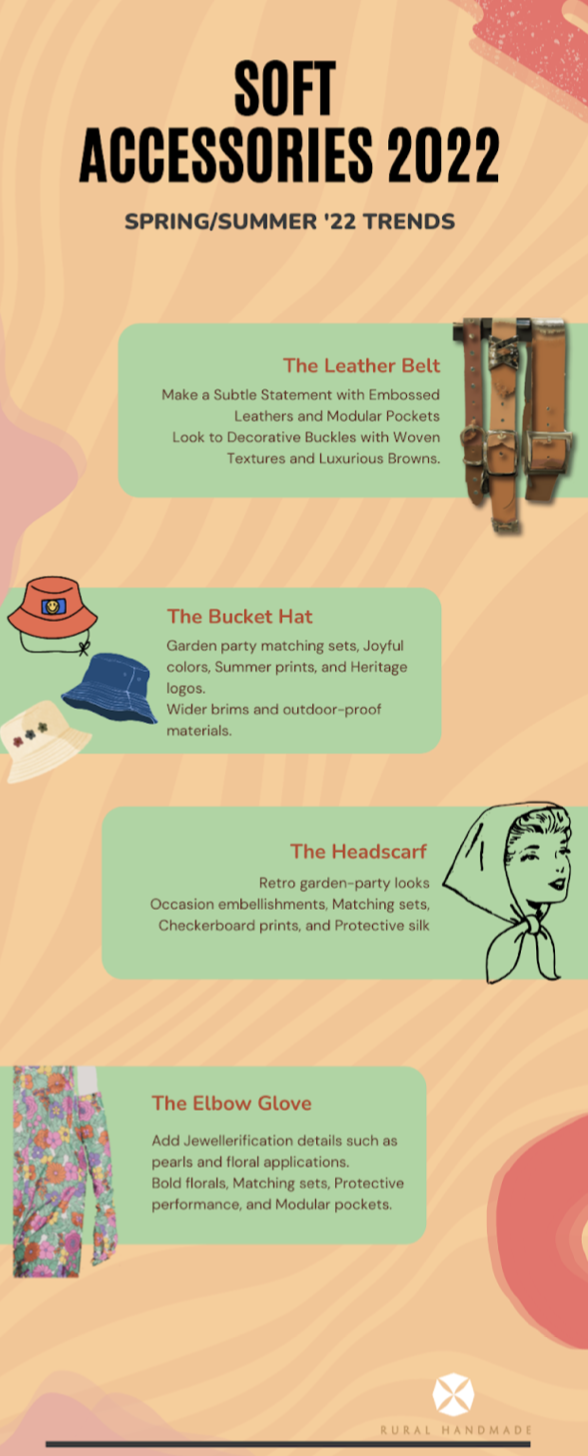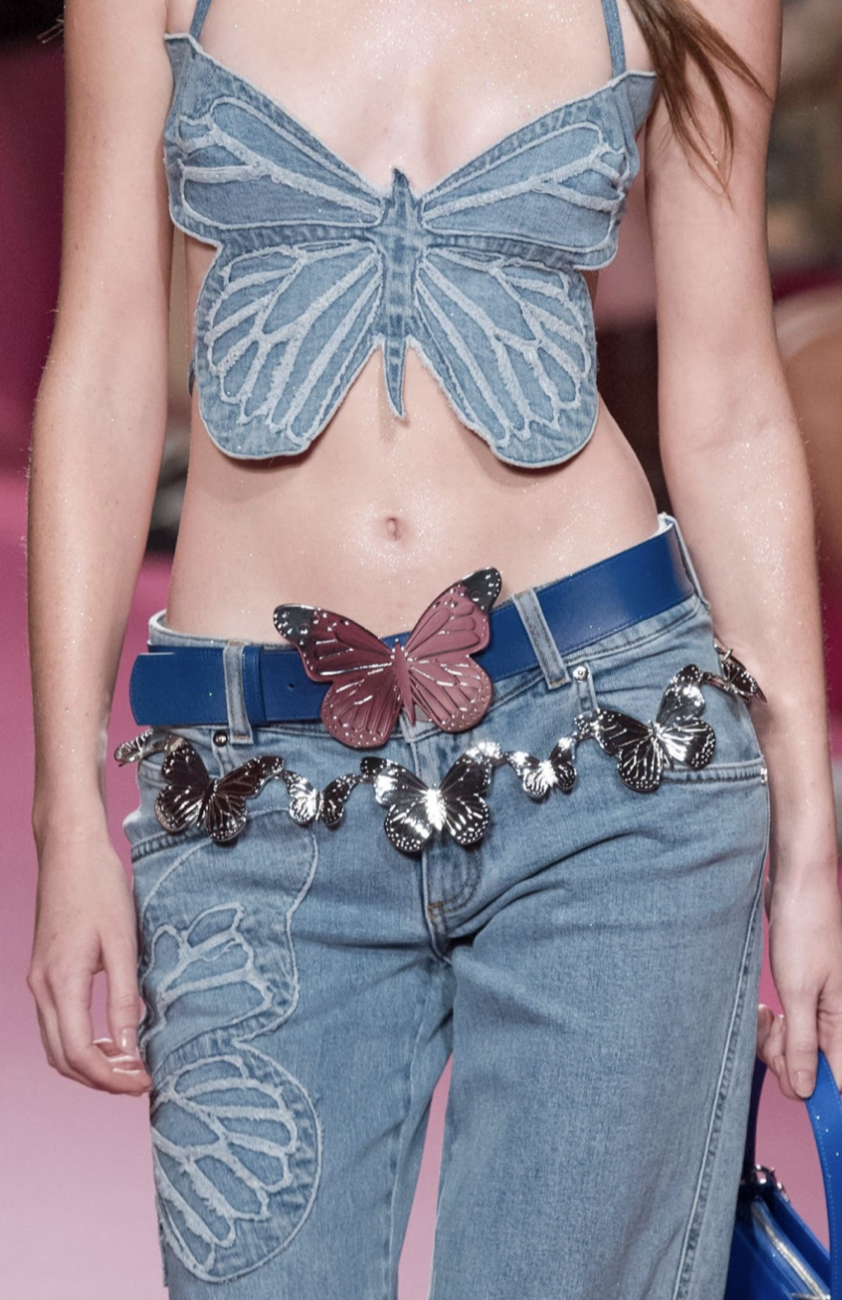 Decorative bet image courtesy Blumarine
Recommended
Community | People
Small business owners often find themselves faced with a multitude of tasks and responsibilities, from managing finances and tracking inventory to analyzing data and creating reports. In this digital age, spreadsheet software has become an indispensable tool for businesses of all sizes. When it comes to spreadsheets, two names stand out: Google Sheets and Microsoft Excel. Both offer powerful features and capabilities, but which one is the best choice for small business owners? In this blog post, we will explore the strengths and weaknesses of Google Sheets and Microsoft Excel to help you make an informed decision that suits the unique needs of your small business. Whether you're a solopreneur, a startup founder, or a small business owner looking to streamline your operations, this comparison will provide valuable insights to assist you in choosing the right spreadsheet software.