Sustainability | Social
Integrating Century Old Craft To Modern Demand And Consumer Market
Jun 14, 2020 | Kshitij Gangurde
A literature study of how to craft products can be mordenised keeping the change of consumer demand in perspective. Under this project, we have drafted some sketches around how Handmade can supplement technology products.
Apple Watch
Apple Watch is a line of smartwatches produced by Apple Inc. It incorporates fitness tracking and health-oriented capabilities with integration with iOS and other Apple products and services.
Apple Watch operates primarily in conjunction with the user's iPhone for functions such as configuring the watch, calling and texting, and syncing data with iPhone apps, but can independently connect to a Wi-Fi network for some tasks.
The Apple Watch is available in multiple variants, generally distinguished by the material, color, and size of the casing,[56] with special bands and watch faces available for certain variants co-branded with Nike and Hermès, which are also sometimes accompanied by other unique extras, like stainless steel charging pucks, premium packaging, and exclusive color basic bands.
Fig 1: Apple is the most popular digital watch and has sold an estimated 30.7 million Apple Watches around the world in 2019.
Handmade rugs or SATRANJI is a handicraft the is practiced in Uttar Pradesh, Mirzapur, Bhadohi, and Agra in India. These places are known for their unique colors and designs of the carpet. These carpets have a thickness of about 14-20 mm.


Fig 2: Marrying old techniques for new use cases
This technique can be used to create the belts of a watch. This is a concept of an Apple watch case which is having the belt made from the handmade rug technique.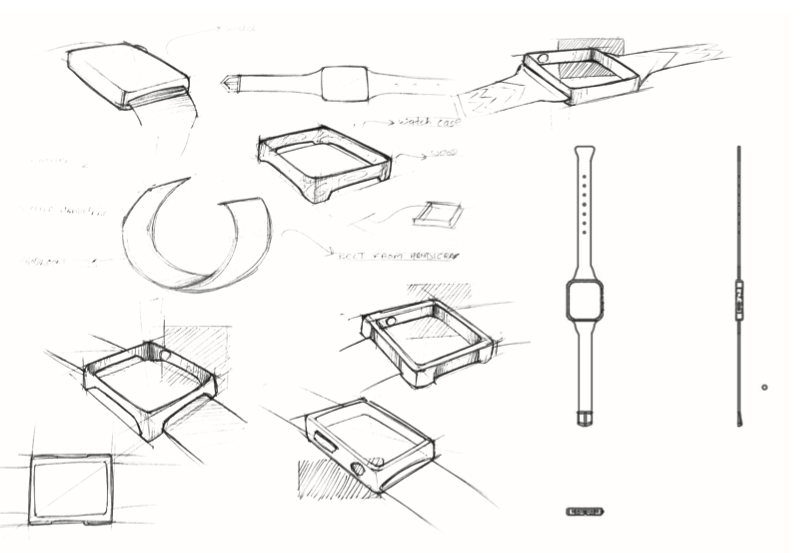 Fig 3: Mood diagram on varies designs that can be incorporated for commissioning carpet techniques into apple strap ( this is only a literature research)
Apple Homepod
HomePod is a breakthrough speaker that adapts to its location and delivers high-fidelity audio wherever it's playing. Together with Apple Music and Siri, it creates an entirely new way for you to discover and interact with music at home. And it can help you and your whole family with everyday tasks — and control your smart home — all with just your voice.

This is a concept of a stand made out of wood for the Apple Homepod. The Apple Homepod can be kept on a stand to make it look good with the furniture and the ambience at home. Using wood as a material and the skills of various handicraft artisans, a stand for the Homepod can be of a great use.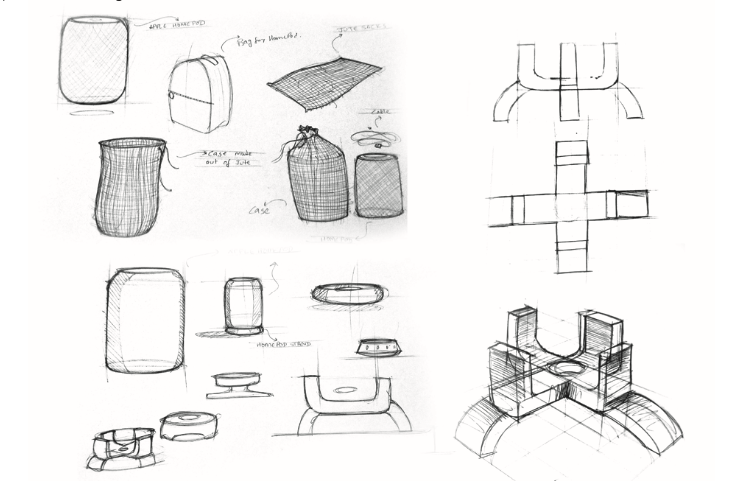 Fig 5: Mood diagrams to draft a Holder made from sustainable materials
This additional accessory on the backbone of apple products are some of simple changes wooden artisans can make to connect to a more vibrant and consumer market.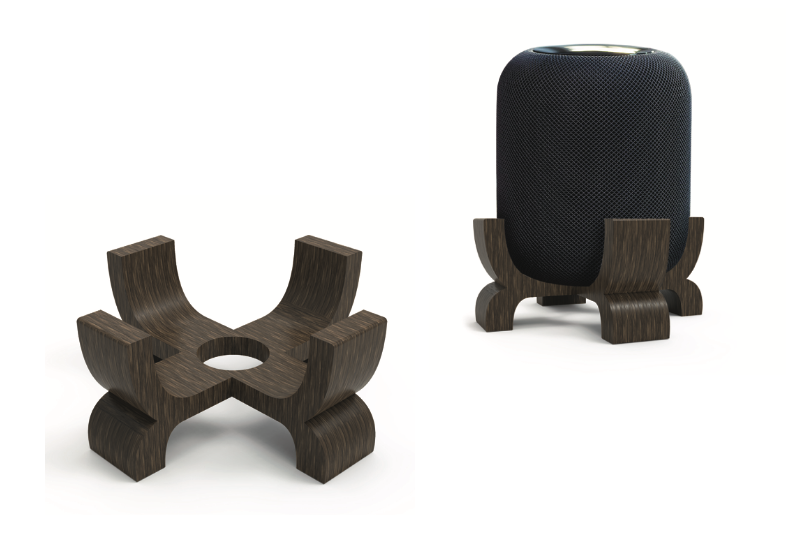 Fig 6: Final design of the Home pod
Apple MacBook Charger
several skins and covers for the MacBook and also for its charging adapter.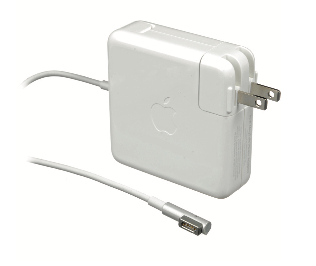 Fig 7: Apple laptop charger
The next concept is a case for the charger, made using sitalpati weaving techniques. Sitalpati, also called sital pati and sittal pati, is a kind of mat which feels cold by nature. It is made from murta plants (Schumannianthus dichotomus). It is usually used in Bangladesh and some parts of India. Mats with decorative designs are called nakshi pati.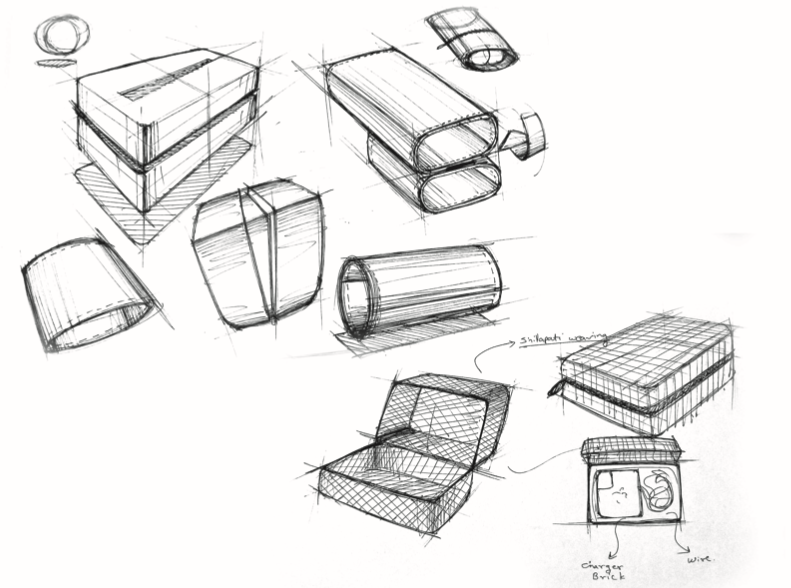 Fig 8: Simple Mood diagrams on how to make apple product accessories
Sitalpati is made from cane or from murta plants, known at different places as mostak, patipata, patibet and paitara.
Fig 9: Sitalpati weaving techniques can be easily switched to make complimentary tech product accessories.
The final designs is aesthetically pleasing and also have a massive social and environmental outcome.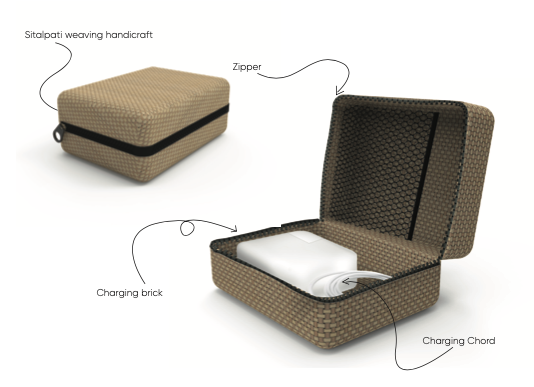 Fig 10: Final Accessory holder- Apple products

CONCLUSION
In conclusion, the use of Internet, Doorstep Entrepreneurship and Low-cost technology devices, such as the mobile phone are enough for connecting rural artisan communities to the global market.
Rural Handmade empowers men and women who live in the most remote parts of Indian subcontinent with little to no access to knowledge and creativity to new design idea one step at a time.
Contact us to know more about what we do!
Recommended
Business Management | Resources
The handmade market is a developing one that offers entrepreneurs special chances. This sector includes a wide range of goods, including artisanal foods and drinks, handcrafted jewelry, and home furnishings. Social networking and the growth of e-commerce platforms have made it simpler than ever for handcrafted company owners to expand their customer bases. This article will examine the development of the handmade sector, the benefits and difficulties of launching a business in the sector, the special prospects available there, and successful business tactics.