Community | People
How To Use 3pl To Expand Your Business
Feb 21, 2022 | Amy Francis
What is 3PL? 3PL is short for third-party logistics, a 3PL is a physical warehouse that helps with packing distributions.
Am I big enough to work with a 3PL?
There's no need to ask that question, it all comes down to maths. How they charge if you can afford the service.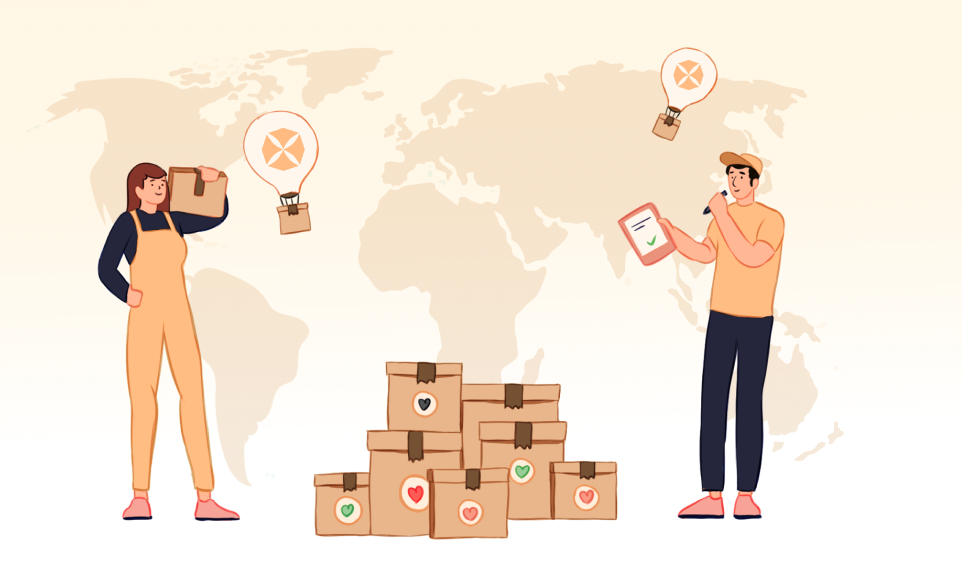 What are some benefits of using 3PL?

Drive cost savings

Get full access to expertise & experience

Focus on core competencies

Gain flexibility & scalability

Enable business growth & market expansion

Improve customer satisfaction
What you will need to consider when choosing the right 3PL for you?
"Picking the right 3PL partner at the beginning saves you future headaches," says Stephen Jones
So how exactly do you choose the right 3PL for you? You have to ask the right questions at the start. You must also consider if a 3PL is the right thing for you, consider these 3 questions:
What are your business' current needs and how much does fulfilment currently cost? - this will help you figure out how much time and money you'll potentially be saving?
What are your plans for the future?
- your future plans will be the reason to pay very close attention to the questions a 3PL asks you, these questions will determine if a 3PL has the best business interest at heart.
Will working with a 3PL help you save money and time?
- unfortunately about this one, 3PL pricings are complex and hard to understand, additional costs can usually include inbounding cost, storage cost, outbound costs, customs and duties, custom packaging and more.
Keep an eye out for a 3PL with an easy-to-understand pricing plan—and remember that you'll usually get what you pay for.
What questions should you ask when considering the right 3PL for you?
By asking a company what its track record is in terms of financial stability and client satisfaction, you can determine whether your partnership will be a long-lasting and fruitful one.
You should ask general questions, to get to know the 3PL, you should also ask questions about their customer service, questions about their inventory and fulfilment, questions about shipping, pricing and plan costs and finally technology & integration.
A few example questions are as follows:
What sets your company apart from other 3PLs?
What are your company's hours of operation, including

on weekends and over public holidays?

How many warehouses do you operate?

What delivery options, including product sizing and weight, do you offer for standard packaging?

Are there monthly order minimums or maximums?

What kind of software do you use?
3PL will help you expand your business as it allows you alot more time to grow and focus on new ideas, you should absolutely consider 3PL in expanding your business but you also must take careful consideration in the 3PL partner you decide to go with, ask all the questions.
"For most online businesses, your inventory is your most valuable asset. You want to trust your 3PL to understand and execute inventory and order management, so you can stay focused on scaling your business".
Calli Grace
Fulfilment Merchant Manager Lead,
Recommended
Business Management | Resources
The handmade market is a developing one that offers entrepreneurs special chances. This sector includes a wide range of goods, including artisanal foods and drinks, handcrafted jewelry, and home furnishings. Social networking and the growth of e-commerce platforms have made it simpler than ever for handcrafted company owners to expand their customer bases. This article will examine the development of the handmade sector, the benefits and difficulties of launching a business in the sector, the special prospects available there, and successful business tactics.