Trends | Gifts
How To Design Your Own Jewellery To Sell
Apr 01, 2021 | Konark Ogra
Building a Jewellery brand involves a lot of dedication and the identifying right supply chain, As an e-commerce store owner, you can see there are a lot of possibilities. The value of the jewellery market is expected to increase from about 279 billion U.S. dollars in 2018 to about 480.5 billion dollars by 2025. In this blog we will discuss step by step process on how to create a sustainable handmade jewellery with global artisans.
Steps in manufacturing handmade ethical jewellery
1. Souring and Transportation of the raw materials
2. Drafting the design
3. Melting the sheet casting, the process involves annealing/heating the meta at a predetermined temperature by the goldsmith, pouring gold/silver into sheet mold to form a small bar, Silver, copper and other metals are also used in the process.
4. Sawing and Cutting, Goldsmith gives a desired shape to the gold/silver
5. Pre-decorating with enamel: A lacquer stick is used on a piece of metal, while decorating with enamel.
6. Engraving The designer engraved using steel, then, these are pieces that are serrated, depressed pattern surfaces along with the enamel, finally, any designs like flowers, birds, fishes are engraved on the surface.
7. Decorating with enamel: The enameler applies natural colors. In order resist fire Natural colors are applied (At first white is implemented). Enamel dust (color) is applied onto the grooves. The color is then fired in a furnace at a temperature range of 750–850 Deg C. The high temperature results in melting the color and causes it to spread in the groove.
8. Filling and forming the cooled article is, cleaned and agate/tamarind polished.
9. Stone setting: Inserting or mounting beautiful stones in the
10. Assembling, polishing and Plating Final assembly, adding of pearls, beads, etc. Polishing the last piece with a help of polishing motor.
Step-1 Design: more like Mood diagrams, make the master piece: Jewellery CAD design are the starting point to commission designs. Talk to a consultant like Rural Handmade to help you with CADs and Mood diagrams.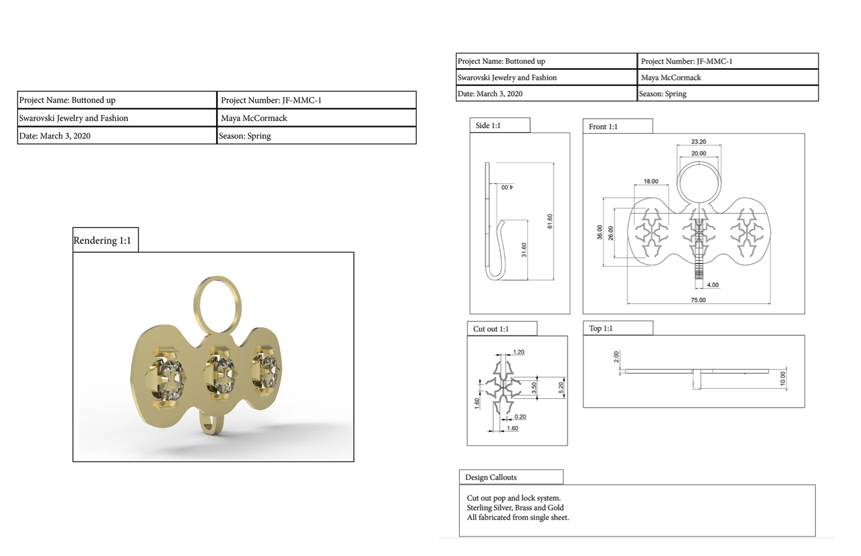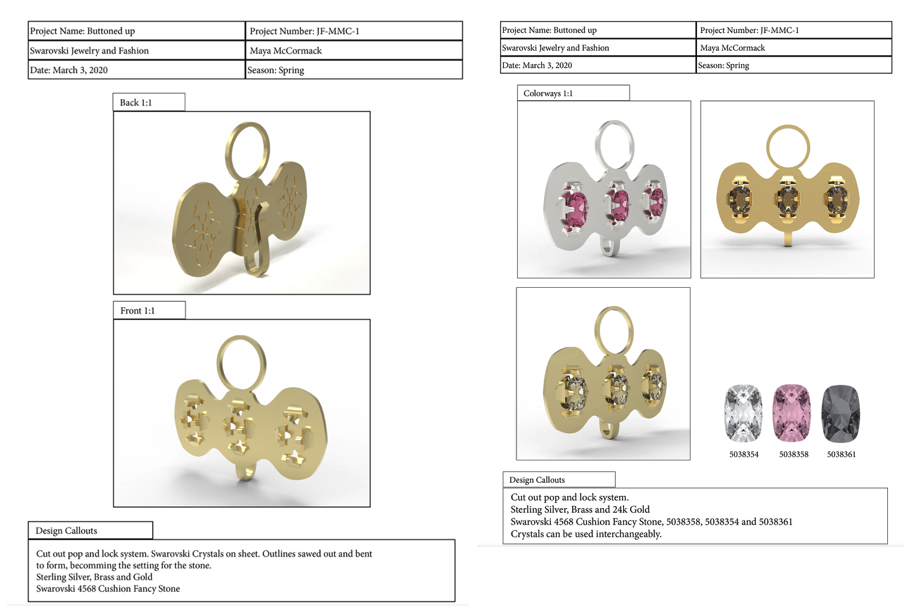 ( Image source: https://www.behance.net/gallery/94696193/Swarovski-Button-Up-Spec-Sheet)
Step 2: The process starts with filing the jewellery

Step 3: Soldering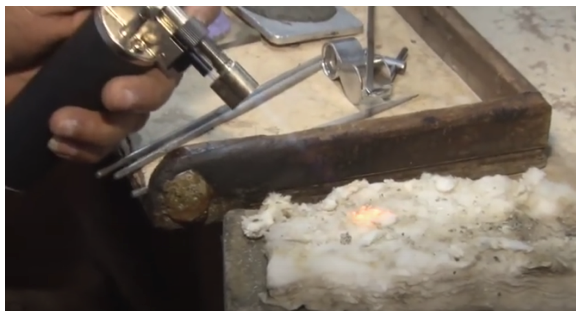 Step 4: Sprue of this soldering: This usually involves preparing the metal, adding flux, placing the solder and then torching it, finally using tweezers or pliers for quenching of the metal for the right shape.
Step 5: Mold cutting from the master piece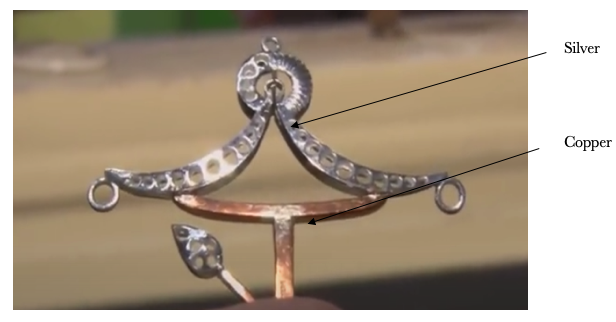 Step 6: Moulding with rubber mould: 4 layers of rubber and tenser the same for baking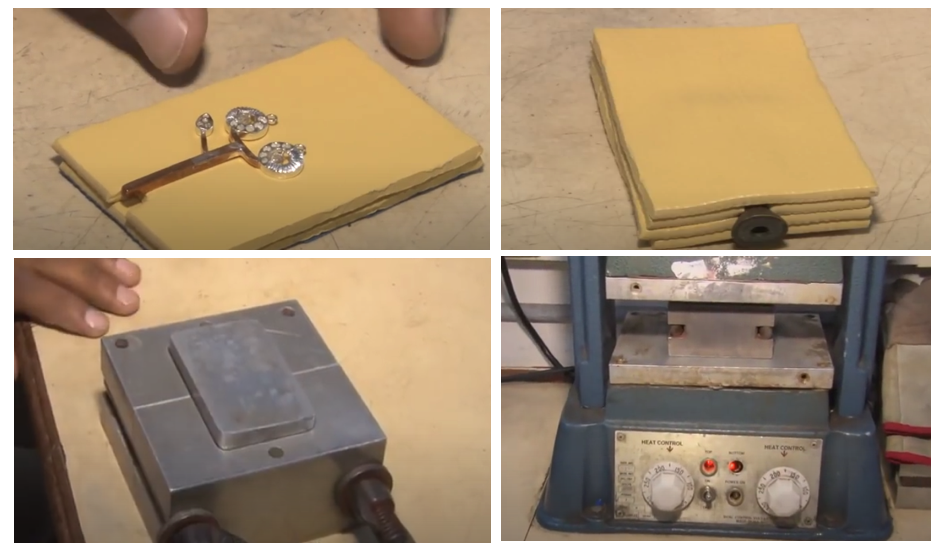 Step 7: Removing the metal piece
Step 8: Injecting Wax into the rubber mould

Step 9: Wax repair and quality check: Any repairs required for the mould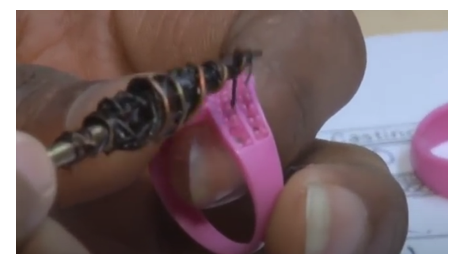 Step 10: Building the Wax tree for the casting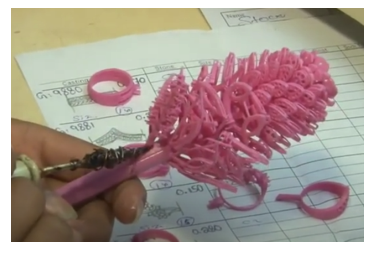 Step 11: Preparing the flask for investment


Step 12: Water and Mixture, 7 minutes of mixing the same
Step 13: Burnout cycle and then follower by casting

Step 14: Stripping the casting
Step 15: Vacuum casting process- Metal pouring for the casting

Step 16: Cleaning the moulded tree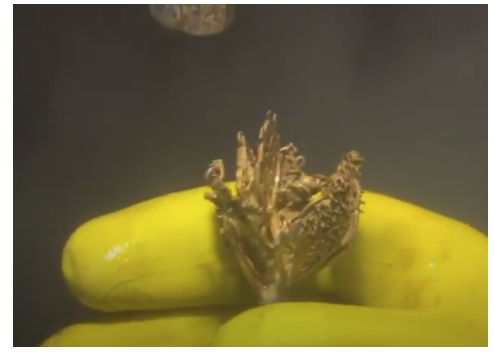 Step 17: Separating units from tree and removing the sprues
Step 18: Filing for the same: making a loop and hook, soldering, manually
Step 19: Annealing the jewel
Step 20: Cleaning the metal component with steel shots and cleansing foam

Step 21: Setting semi-precious fitting on the metallic cavity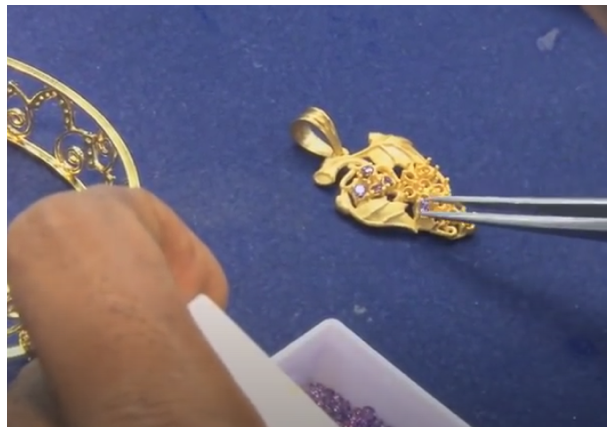 Step 22: Glue on the frame and glue is used to set the stone
Step 23: Ultrasonic cleaning, for a detailed cleaning of the jewellery piece
Step 24: Final step is polishing
Step 25: Finished product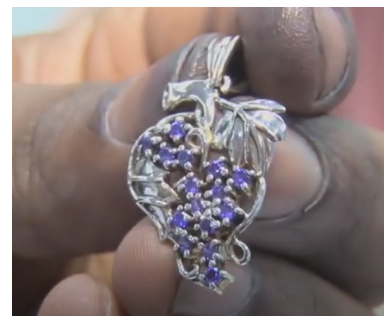 Step 26: Gold plating is required, and then quality check before dispatch, setting, placing, etc.
Some other important things to keep in mind

1. All handmade jewelry should be with precious and semi-precious metals and gems (Low cost jewellery is not a profitable business for most brands)
2. Build a niche and focus on a theme
3. Focus on craftsmanship and not on mass-produced jewellery
4. Directly work with the value-added service providers who can project manage the production (Like Rural Handmade)
5. Emphasis on design and uniqueness
6. Key trends to focus are Ethical jewellery, customizable with featured like engraving
7. Own the supply chain, skip wholesalers and work directly with the manufacturers- D2C approach for brands works best.
8. Launch on Amazon handmade and ETSY and finally after brand recognition, pivot on your own platform. Order Low MOQs, negotiate hard with Producer groups( Rural Handmade can help you match and make) and focus on sales, on-demand fulfilment service
Finally Handmade, ethical and sustainable jewellery is a great space to be in and the value of the jewellery market is expected to increase from about 279 billion U.S. dollars in 2018 to about 480.5 billion dollars by 2025.
Images Courtesy GIA
Recommended
Community | People
Small business owners often find themselves faced with a multitude of tasks and responsibilities, from managing finances and tracking inventory to analyzing data and creating reports. In this digital age, spreadsheet software has become an indispensable tool for businesses of all sizes. When it comes to spreadsheets, two names stand out: Google Sheets and Microsoft Excel. Both offer powerful features and capabilities, but which one is the best choice for small business owners? In this blog post, we will explore the strengths and weaknesses of Google Sheets and Microsoft Excel to help you make an informed decision that suits the unique needs of your small business. Whether you're a solopreneur, a startup founder, or a small business owner looking to streamline your operations, this comparison will provide valuable insights to assist you in choosing the right spreadsheet software.