Community | People
Direct From The Source- How To Build A Sustainable And Scalable Beauty Brand In Partnership With Rural Handmade
Dec 12, 2020 | Sanchit Rai
Rural Handmade helps entrepreneurs/ Beautypreneurs focus on recipe development and sales. We help businesses with partnering up with skilled women-run cooperatives in developing countries, the core limitation where most small businesses can't buy manageable quantities we with existing partnership get access of skilled self-help groups, corporative and small family businesses. We also help small business owners connect directly with the grass root and create necessary paperwork for ingredients such as COAs (certificates of analysis) and MSDSs (material safety data sheets).
Rural Handmade provides a sweet spot between the small retailers with higher prices and large manufacturers who would only sell in large quantities.
The creation of the formulations is under the Cosmetic Good Manufacturing Practice (GMP) in our partners decentralized artisan labs across southeast Asia.
The most successful beauty brands are those which dedicate a significant amount of their time to marketing and selling their products, which means that you probably won't have a lot of time to manufacture your formulations if you intend your beauty brand to go global. In addition, new product development is the key to success for long-term sustainability.
While manufacturing is very helpful for scaling a beauty business quickly, it also means that you have to invest larger sums of money upfront to buy stock. You'll then need to sell that stock quickly before it expires.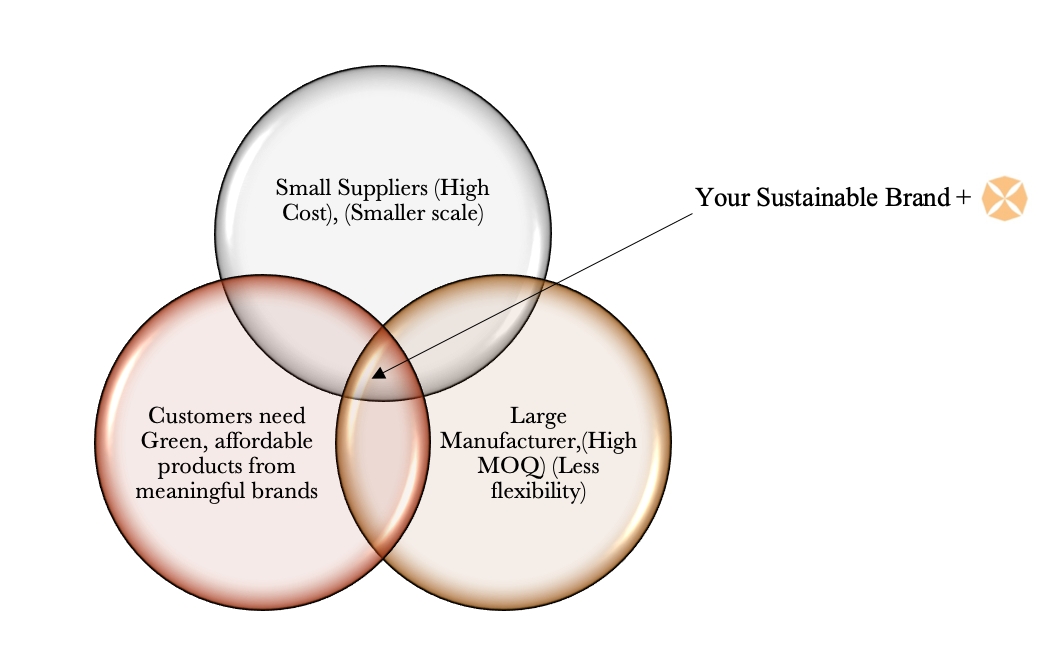 Fig1: Partnership is critical to build a sustainable and scalable brand
Rural Handmade removes the hassle and provides a turnkey solution to all manufacturing related needs and gives optimised quantities with higher degree of freedom with formulation building.
Some of the key help Rural Handmade team can give:
1. Create NDA/ NNN and legally binding contracts.
2. Protect intellectual property on recipes/ formulations
3. Find the right partners who adhere to the Good manufacturing practice, and in accordance to the ISO 22716:2007, international standards for manufacturing cosmetics.
4. Manage supply chain and ethnical monitoring of the communities, we help business create a template of ethical or sustainability requirements
5. Create SOP and process in place for manufacturing.
6. Agreement in benchmark samples, starting on the feel, texture of the product, colour, viscosity and fragrance and finally your formulation.
7. Batch size, scalability and delivery times.
8. Agreement on batch codes and cosmetic allergen declarations.
9. Certifications and Standards: Starting from organic certification, halal, vegan, gluten-free or no nasty ingredients.
10. Cosmetic stability Testing: Detailed testing can help in monitoring standards thermal stability, centrifuge, freeze/thaw stability, photo-stability, etc
Below is the SWOT analysis for sourcing and creating beauty products overseas
Strengths
1. Technology and transparency are synonymous, small business can make use to untapped suppliers, self help groups and vast access of natural organic products in small batches.
2. Rural Handmade enables Entrepreneurs looking to create their own Indie beauty brands by commissioning green cosmetic formulations and scale with skilled women makers.
3. South east Asia has the pool of biggest maker communities and just like Lush has "kitchens" most brands can make use of this untapped Self-help-groups / cooperatives, a good example is in 2020 at the peak or Covid-19 more than 19 million masks have been produced by some 20,000 SHGs across 27 Indian states.
4. A Unique, streamlined, one-stop shopping experience for RHM partners/ brand owners.
Weaknesses
1. Beautypreneurs/formulators (small tickets) seek/prefer to buy from local retailers because of the speed of fulfilment, quality assurance, and easy returns.
2. Beautypreneurs/formulators often don't experiment with new partners and cross border transactions.
3. May lack enough commitment, time, and energy to look out to attend beauty trade shows, lack of trust and partnerships also results in souring for raw materials and formulations locally add indirectly collaborating with cooperatives of farmers.
4. Innovation in this field requires a deep understanding of the segment; When Selling/Sourcing raw materials, innovation lies in the optimisation of physical and chemical processes involved in the farming and extraction of these raw materials. We provide a very close coordination with the farm factories to optimize success.
5. Hard to compete and succeed unless you assume the role of a green beauty entrepreneur. Innovation, product distinction, in that case, is more important than the simple import/export mindset of a buying agent.
6. Building a supply chain can be time-consuming and required a lot of patience.
Opportunities
1. Growing consumer demand for sustainable, organic ingredients in their cosmetic products
2. 8-12% year on year growth projected till 2025
3. Today, 67 million Indian women are members of 6 million SHGs. Nepal has close to 6000 Self-help groups, and close to a 0.7 million self-help group in Bangladesh.
4. Internet penetration has closed the gap between the client's requirements and manufacturers.
5. Relatively Low investment segment, most business can start with as low as $5000.
6. Indian subcontinent currently accounts only 4-6% of the total EU import of organic raw materials. Huge market to capture for new partnership.
7. Men's grooming in beauty segment is also an increasingly large sub-segment to explore.
8. Innovation in organic based makeup will increase the demand for raw ingredients
9. A big green beauty market emerging for anti-pollution, anti-blue light, DIY skincare, skin microbiome friendly cosmetics.
10. India subcontinent is home to 30% of total certified organic producers in the world.
11. Vendors from the Indian subcontinent have competitive prices for non- indigenous generic raw ingredients.
7. Indian subcontinent with the right mix of skilled artisans/ makers and organic land, Indian subcontinent has 1.2 million produced groups/ farmer groups, most as compared to any country, followed by Argentinia with 0.21 million and Mexico .21 million.
8. Commitment and patience will be essential to build a sustainable brand
Rural Handmade provides the trust factor and also provide unparalleled service with the market.
Threats
1. This is a highly regulated, and compliance demanding segment w.r.t EU and USA regulations and even stricter individual EU member regulations. Regulations apply with respect to certifications obtained and claims made on the label, paperwork along the entire trail of the raw material. Very involved. Devil is in the details. Failure of one product to meet compliance results in the entire product range of the exporter to fail the inspection. Legal responsibilities are immense. Industry is full of litigious threats.
2. Scientific evidence is required for any claim being made to differentiate a product. Too many certifications, compliances to keep track of. Traceability and packaging need a lot of attention to. Slightest lack of transparency along the entire supply chain will take you down.
3. Highly competitive market with relatively lower profit margins. Cost of some raw materials can run high with seasonal unavailability w.r.t to agricultural contingencies, thus necessitating stock keeping.
4. Trends towards buying and consuming locally produced raw ingredients in Europe. This leaves out generic raw materials and leaves space only for Indigenous Indian raw ingredients.
5. Small maker communities/suppliers, though known for cheaper, competitive prices, lack trust of European buyers for timely service, and consistent quality assurance.
Reference : https://www.worldbank.org/en/news/feature/2020/04/11/women-self-help-groups-combat-covid19-coronavirus-pandemic-india
List of Organic Natural Skin Care Ingredients
I. ALOE VERA (Aloe Barbadensis Miller)
II. APPLE CIDER VINEGAR (Acetic Acid)
III. ARGON OIL (Argania Spinose)
IV. AVOCADO OIL (Persea Gratissima)
V. BENTONITE CLAY
VI. CEDARWOOD OIL (Cedrus Atlantica)
VII. CETEARYL ALCOHOL
VIII. CHAMOMILE (Matricaria chamomilla / Anthemis chamomilla)
IX. CHARCOAL
X. COCOA (Theobroma Cacao)
XI. COCONUT (Cocos Nucifera)
XII. ETHYL MACADAMIATE
XIII. FRANKINCENSE (Boswellia Carterii)
XIV. GLYCERIN / GLYCEROL
XV. GREEN TEA (Camellia Sinensis)
XVI. HEMP SEED OIL (Cannabis Sativa)
XVII. HIMALAYAN SALT / SEA SALT (Sodium Chloride)
XVIII. JOJOBA OIL (Simmondsia Chinensis)
XIX. LIQUORICE ROOT EXTRACT (Glycyrrhiza glabra)
XX. L-ASCORBIC ACID (Vitamin C)
XXI. LAVENDER OIL (Lavandula)
XXII. MARIGOLD (Calendula Officinalis)
XXIII. OLIVE OIL (Olea Europaea)
XXIV. POMEGRANATE EXTRACT (Punica Granatum)
XXV. PRIMROSE OIL (Oenothera Biennis)
XXVI. ROSE HIP OIL (Rosa Canina)
XXVII. ROSEMARY EXTRACT (Rosmarinus Officinalis)
XXVIII. SEA BUCKTHORN OIL (Hippophae Rhamnoides)
XXIX. SHEA BUTTER (Butyrospermum Parkii)
XXX. SUNFLOWER SEED OIL (Helianthus Annus)
XXXI. TEA TREE OIL (Melaleuca Alternifolia)
Conclusion
Are you ready to build your own sustainable and unique beauty brand? Contact us now to know more about how we can help!
Recommended
Business Management | Resources
The handmade market is a developing one that offers entrepreneurs special chances. This sector includes a wide range of goods, including artisanal foods and drinks, handcrafted jewelry, and home furnishings. Social networking and the growth of e-commerce platforms have made it simpler than ever for handcrafted company owners to expand their customer bases. This article will examine the development of the handmade sector, the benefits and difficulties of launching a business in the sector, the special prospects available there, and successful business tactics.