Home And Living | Shop By Sustainability
Create & Sell Your Own Custom-made Sustainable Furniture
Apr 01, 2021 | Konark Ogra
Rural Handmade offers an in-house design team that can talk you through the process and produce detailed CAD drawings, so you know exactly what you're getting. All the products are handmade to order - which means we can customize your piece to almost any size and spec. Key things to keep in mind when designing sustainable furniture.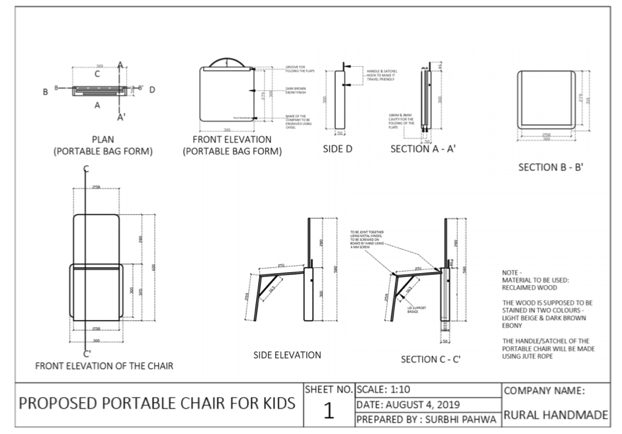 Fig 1: CAD design for an idea on furniture design
Longer lasting
Considered design and build bring beauty and longevity. Something to be cherished for generations. We encourage a buy less but buy a better practice.
Provenance
Over the many years of working with wood, we have trusted suppliers and are always aiming to identify a chain of custody from forest to timber with wood types we use.
Reclaimed timber
But in the end, re-using and reclaiming is by far the most sustainable.

Fig 2: CAD 3D design for the idea
Designed to last a lifetime
Rural Handmade focuses on quality furniture that will last a lifetime that is ethically sourced, designed, and manufactured.
A good example: Recycled teak floor and wall tiles- Create a carbon positive flooring for your business.
Is our supply chain sustainable? How to be circular in the supply chain and be climate positive.
Key things to keep in mind when you are designing products
While makes Sustainable Furniture?
1. Is sofa fiber made from Sustainable and recycled fiber, like plastic bottles and recycled poly-fibers?
2. Fabric made from recycled polyester yarns or from upcycled fabric?
3. Made from 100% recyclable & reusable high carbon steel.
4. Possibility to use recyclable and made from recycled polythene bags or PET bottles.
5. Sustainably sourced solid timber raw finished feet, free from any man-made chemicals or lacquer finishes.
6. Replenish and regenerate waste material and have a waste management process in place.
With a side of environmental and social sustainability. From repurposed wood to community training and employability. Fill your home with objects that give back to the planet and people.
Fig 3: Sustainable reclaimed teak flooring
From Reclaimed Timber,
Reclaimed wood furniture is, without doubt, some of the most unique and incredibly beautiful pieces of art you could have in your home. Generic mass manufacturing undertaken by big retailers is detrimental to resources and to ensure the future of our planet, using reclaimed is the only way forward. The stunning timber used for our tables all comes from reclaimed or recycled sources.

This means that we are not cutting down fresh new trees for the manufacture of your new dining table. For those who are eco-conscious, this method of recycling is a must, our reclaimed teak root dining tables are the closest to complete recycling as possible.

Fig 4: Sidetable for trade made from teak wood
We encourage our manufacturing partners to reduce their carbon footprints by helping them partner with tree plantation agencies. Most of the artisans live local to the manufacturing units and are small-scale in nature, meaning transport to work is low impact.
Fig 5: Teak wood products from idea to product
At Rural Handmade, we design and make objects that are built to be used by generations, challenge short-term trends. Before an object exists, its life and disposal should be carefully considered. Our designers keep emotions and utility at the heart of creativity and every object in a landfill site has been designed by someone. We take the responsibilities of our profession seriously. Our method for preventing disposal is to create pieces that stand the test of time by following our principles of design. An object must be:

Fig 6: Console / Sideboard made from reclaimed wood
• Efficient with materials and making
• Transparent
• Functional
• Simplistic
• Minimalistic
• Crafted - showing the skill of the craftsperson
• Thoughtful down to the last detail
• Inspirational
Optimize production along with sustainable forestry, and using recycled metal for creating products that last a lifetime is key, this helps us with operating within a model of the circular economy, extracting the maximum possible value from our materials, and regenerating them.
At Rural Handmade we envision reviving craft, upskill rural artisans. We stand as an example of optimal consumption and challenge the wasteful consumer society.
Sustainability: Focus on process and business creating a positive impact
Craftsmanship: Craftsmanship is key to promote heritage across the globe; these methods have been tested with a diverse set of raw materials and methods and have a large lifestyle.
Energy: Not just the source of electricity but also, the use of the efficient use of resources is the key and focuses on more small-scale industries with a lower carbon footprint.
Freights: to partner with the right set of forwarders that compensate for harmful emissions and continuously search for better and improved ways to take care of transportation in harmony with nature.
Raw material: Use certified raw materials, knowing the sourcing and the process on how things are made.
Minimize the waste: Minimise the amount of landfill and sewage waste. The design process should optimize the use of raw materials, create opportunities for the artisans, promote heritage, and reduce wastage of all sorts of raw material components. Example: the wood chips and leftovers being used as raw material for new upcycled and raw material products.
Biodiversity: Promote local flora and fauna and contribute to the local community.
Fig 7: Wine rack made from Sustainable wood

Importance of wood, we work with wood, wood is the greatest material on earth; the best form of highly dense CO2 that's strong, lightweight, natural, organic in nature, abundant, familiar, and one which requires little energy to process. Unlike other materials, wood doesn't need to be melted, fired, forged, or boiled to shape it, thus making it relatively easier to process and bring to value human needs. At Rural Handmade use wood, we use comes from sustainably managed forests, where the trees regrow through natural regeneration. The forest begins sucking up CO2 again when the replacement trees start to grow.
The majority of our wood from legal agencies approved by the Local governments run timber yards. Our raw material is delivered in bulk and only purchased when the order is placed, thus making it sustainable in design.
It is our aim to make our business so carbon negative by not just planting trees but also working on more sustainable alternatives like reclaimed wood etc.
Fig 8: Wine rack made from Sustainable wood and recycled metal
Fine Examples of some of the finest handmade products made from recycled metal, and sustainable wood!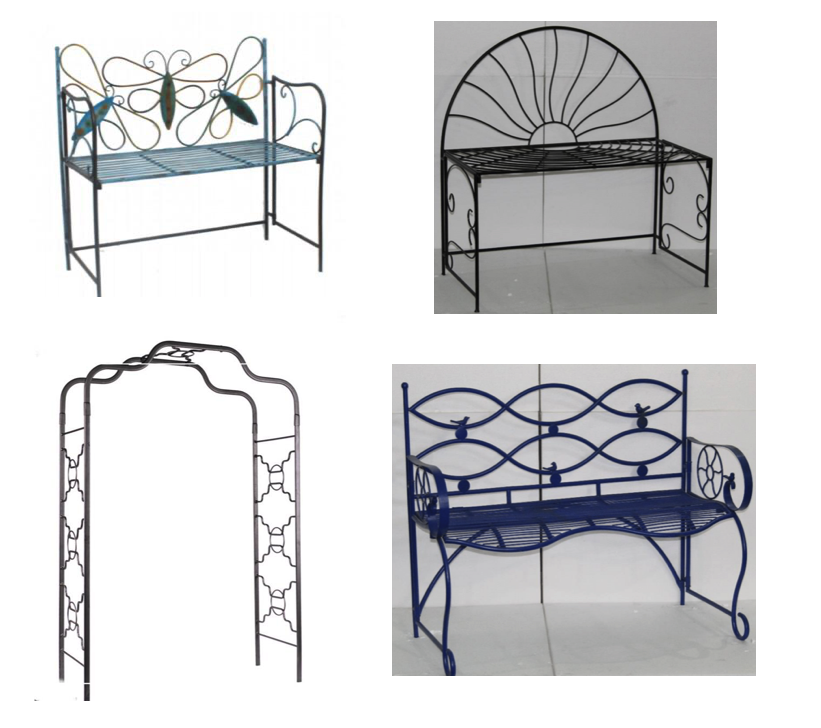 This furniture and garden accessories like Planters are made from recycled aluminum, Iron alloyed to give the metal intricate cast-ability and high resistance to corrosion, Recycling also helps reduce the amount of energy used to produce aluminum.
Century-old casting techniques to produce unique hand-crafted furniture components are used to create a complete set of a fully fabricated solid pieces of furniture. There are no nuts and bolts, therefore no weak points are these products are built to last a lifetime!

Recommended
Business Management | Resources
The handmade market is a developing one that offers entrepreneurs special chances. This sector includes a wide range of goods, including artisanal foods and drinks, handcrafted jewelry, and home furnishings. Social networking and the growth of e-commerce platforms have made it simpler than ever for handcrafted company owners to expand their customer bases. This article will examine the development of the handmade sector, the benefits and difficulties of launching a business in the sector, the special prospects available there, and successful business tactics.