Market Insights | Resources
5 Reasons Why You Should Choose Italian Furniture
Apr 11, 2022 | Simona Oliva
Wood is a plant tissue that makes up the stem of plants defined as having secondary growth, such as trees and shrubs. It can be used in many ways, for example, as a source of energy, tools, and furniture.
For example, producing them starts with the felling of the tree or, in some cases, the planting of the trees themselves. This process is quite long and is summarised as follows: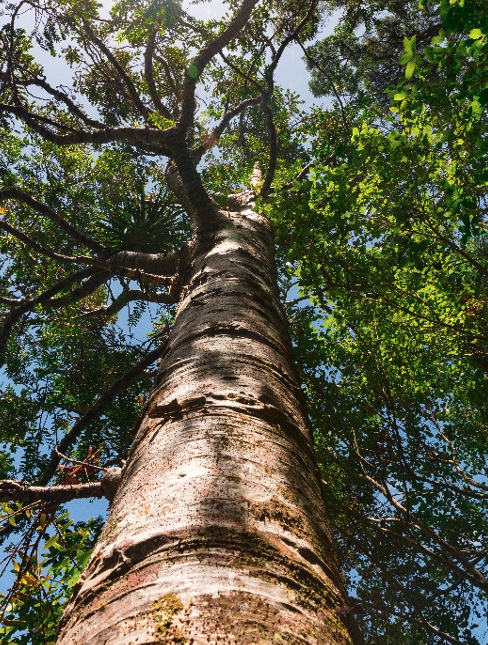 Fig.1 Tree from below

Tree felling

is one of the first stages of the wood production chain. It is typically carried out in the winter season when the biological-vegetative activity of the trees is minimal. The choice of trees to be cut is made, considering the age and size of the tree to safeguard the overall forest heritage.

Limbing

is the cutting of the branches of a tree. This operation can be carried out before and after falling off the tree. Before felling the tree, it is done to prevent the branches from damaging the surrounding area, while afterward, it is used to prepare the trunk for transport.

Debarking

is the removal of the bark.

Log stacking

consists of placing the logs in piles in an open area of the sawmill, waiting to be used as input for the production process. This phase also serves the purpose of initial drying and seasoning the wood.

Sawing

is cutting the tree trunk or branches to obtain circular pieces or smaller logs of the desired size, depending on the use.

Timber is transported to the industries that will use it as an input to the production processes, and the leading industries in which timber is released as a semi-finished material are: - in the sawmill, timber is leached, cut, seasoned, and dried

in the plywood industry, timber is sheared, peeled, dried, cut, and glued. Plywood is the end of this process.

Finally, what is obtained from these processes is sent to the furniture industry, which uses these previously produced materials as input for furniture production.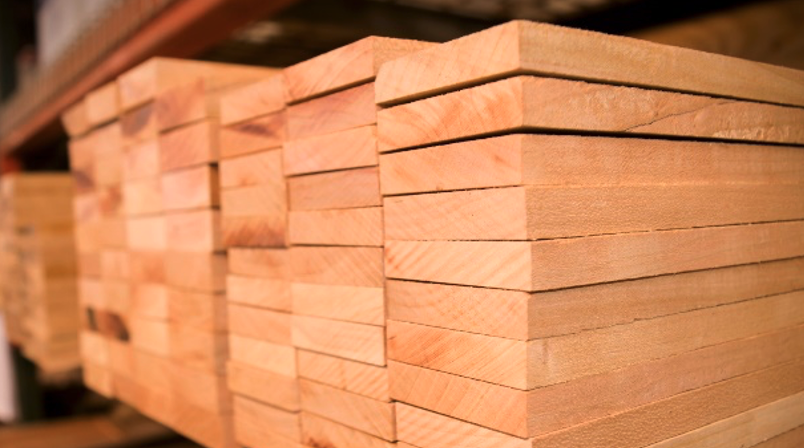 Fig.2 Wooden slabs ready to be used for making furniture

In this area, indeed Italy is a world trendsetter and has produced some of the most significant furniture designers in the world.
Italian design was born between the First and Second World Wars. In particular, however, after the Second World War, mass production increased, and people became familiar with industrialization due to the commercialization of the furniture produced. Therefore, designers and craftsmen began to focus on finding correspondences between form and function, giving rise to today's 'good design' and developing detailed relationships between product form and function. Italian design traveled throughout the 20th century, leaving an indelible mark on how the form of everyday objects is perceived in contemporary society. This 'Italian way' has succeeded in developing a design culture that combines the country's rich tradition of craftsmanship with an aspiration toward modernity.
The broadest field of Italian industrial design is furniture and furnishings, in which Italy is a world leader, and it is the sector we are going to deal with in this blog. Still, there are also other lighting, automotive, and yacht design areas.

When furnishing a house, we all have different tastes in furnishings, furniture, and decorations. The first thing we usually do is choose the furniture to be used, and in recent times Italian modern furniture designers are dominating the market. In particular, modern Italian furniture could be the first choice, both for the different types of designers and the quality of the product.
Fig.3 Regarding high-price furniture, Italian furniture is the most exported in the world (data from ISTAT)
Fig.4 Growth of Italian furniture exports in the world and, above all, in non-EU markets (data from ISTAT)
Fig.5 The top 10 export countries for Italian furniture (data from
CSIL
on ISTAT data)
In particular, the countries to which we mainly export are:
But what is the reason for this success? In this blog, we analyze some of the reasons why Italian wooden furniture is one of the world's favorites. In particular:
Tradition. Italian Craftsperson has a long tradition of skilled craftsmen behind them. The production process and the various working techniques are often taught from generation to generation.

Customization and originality. Handcrafted furniture allows, thanks to personalized artistry agreed upon directly with the craftsman, to be tailored as much as possible to one's wishes and tastes. Handcrafted furniture boasts a type of material that lasts over time; this allows it to acquire value and the originality with which it has been worked. They are unique in that their construction is based on a perfect balance of shapes and colors. Much importance is given to the details of the various design objects, and nothing is left to chance because even the most insignificant detail is helpful for the final result.

Durability. The high quality of the raw material from which we start to create the furnishing objects precisely has this purpose. The most used materials are particular wood, marble, aluminum, glass, and fabrics such as silk, wool, and cotton. This aspect, combined with the perfect work of Italian artisans, means that the result is well-structured and sophisticated furniture and that such a product can be expensive. Still, this is not always the case, as there are products of excellent quality and in any price range to suit everyone's budget.

Safety and reliability. Made in Italy products are safe because Italian producers have to apply strict rules. Our country is among those with the highest number of controlled and protected products in Europe.

Sustainability. Using handcrafted furniture allows you to opt for environmentally sustainable materials and have a low impact on the environment. In addition, as the wood to be used is almost entirely,

wood is very sustainable

because it is a natural and

renewable resource

.
Fig.6 Interior of a flat with wooden furniture

These and others are why many Italian brands produce furniture items that are among the most used by interior designers. Among these, for example, are:
- Riva 1920, combining creativity and sustainability
- LAGO Design, is characterized by the creation of modular furniture, which adapts to any environment, with a dynamic, unique, and innovative design
- Cantero, whose furniture is characterized by a classic and traditional design
- Scandola mobile, combining classical tradition and contemporary design
- Roberto Cavalli, which started offering furniture in 2012
- Kartell
- Casa Armani, whose objects are characterized by a minimal and sophisticated style, with simple lines and perfect proportions, enriched by precious materials, refined finishes, and elegant fabrics
- Select distinctive for its unique, colorful, and fun design
- Casa Bugatti, inspired by the iconic lines of its supercars
- Maison Missoni, mixing avant-garde and tradition
Isabella Costantini's furniture combines modernity and tradition, innovation and craftsmanship, expressing a modern concept of luxury focused on sobriety and refinement.
Here are also some useful links to find Italian artisans:
- contacts of cabinetmakers and carvers
In conclusion, we hope that this blog has been helpful to learn more about Italian design and Italian furniture and clarifying why you should choose Italian furniture.
We hope you enjoyed this blog! In the meantime, why not read this blog on How to make a silver ring!
Recommended
Business Management | Resources
The handmade market is a developing one that offers entrepreneurs special chances. This sector includes a wide range of goods, including artisanal foods and drinks, handcrafted jewelry, and home furnishings. Social networking and the growth of e-commerce platforms have made it simpler than ever for handcrafted company owners to expand their customer bases. This article will examine the development of the handmade sector, the benefits and difficulties of launching a business in the sector, the special prospects available there, and successful business tactics.